ESG SwitchableTM Glass Finds Spiritual Home at St Dionis Church
ESG Switchable™ glass has been used to create a new multi-use space for the church and community at St Dionis Church in Parsons Green, London. Ion Glass, which provides bespoke structural glass solutions for a range of distinctive buildings, including churches, specified ESG's Switchable™ glass as part of a stunning refurbishment of the historic Anglican church building. Using meticulously cut ESG Switchable™ panels, our colleagues at Ion Glass installed new glazing to gothic arches at the rear of the church, separating the main worship area from the newly enclosed area. They also added new privacy glazing to shield the church hall from the public gaze, so that meetings and functions such as weddings can take place in privacy.
The church's gothic arch shapes made for quite a challenge for our expert technicians, who cut the required panels to the precise shape of each arch using advanced CNC techniques, while preserving the functionality of the privacy interlayer. This complex task also required the Switchable™ interlayer to be cut to the exact shape and dimensions of each arch with pinpoint accuracy, making each panel a truly bespoke project.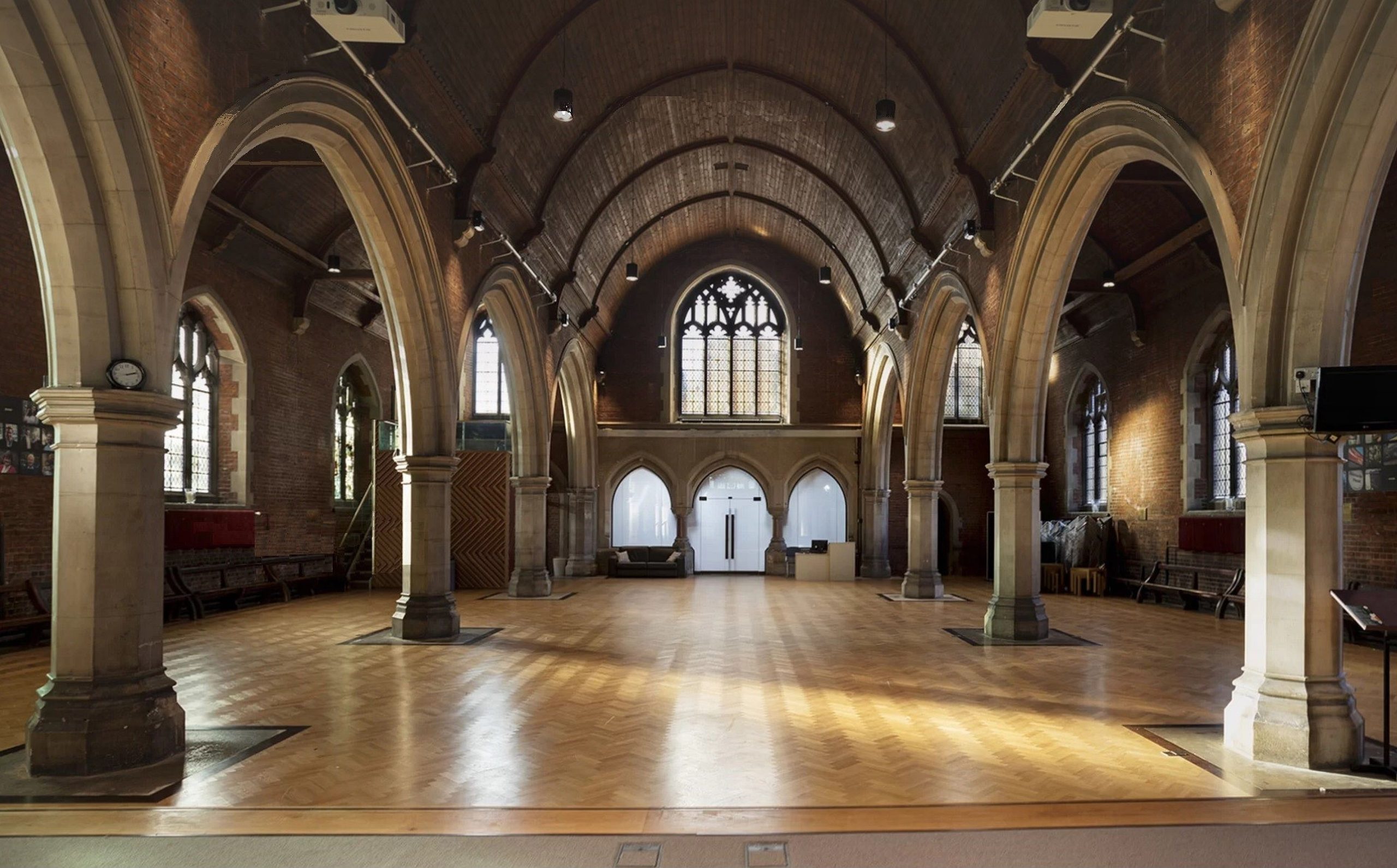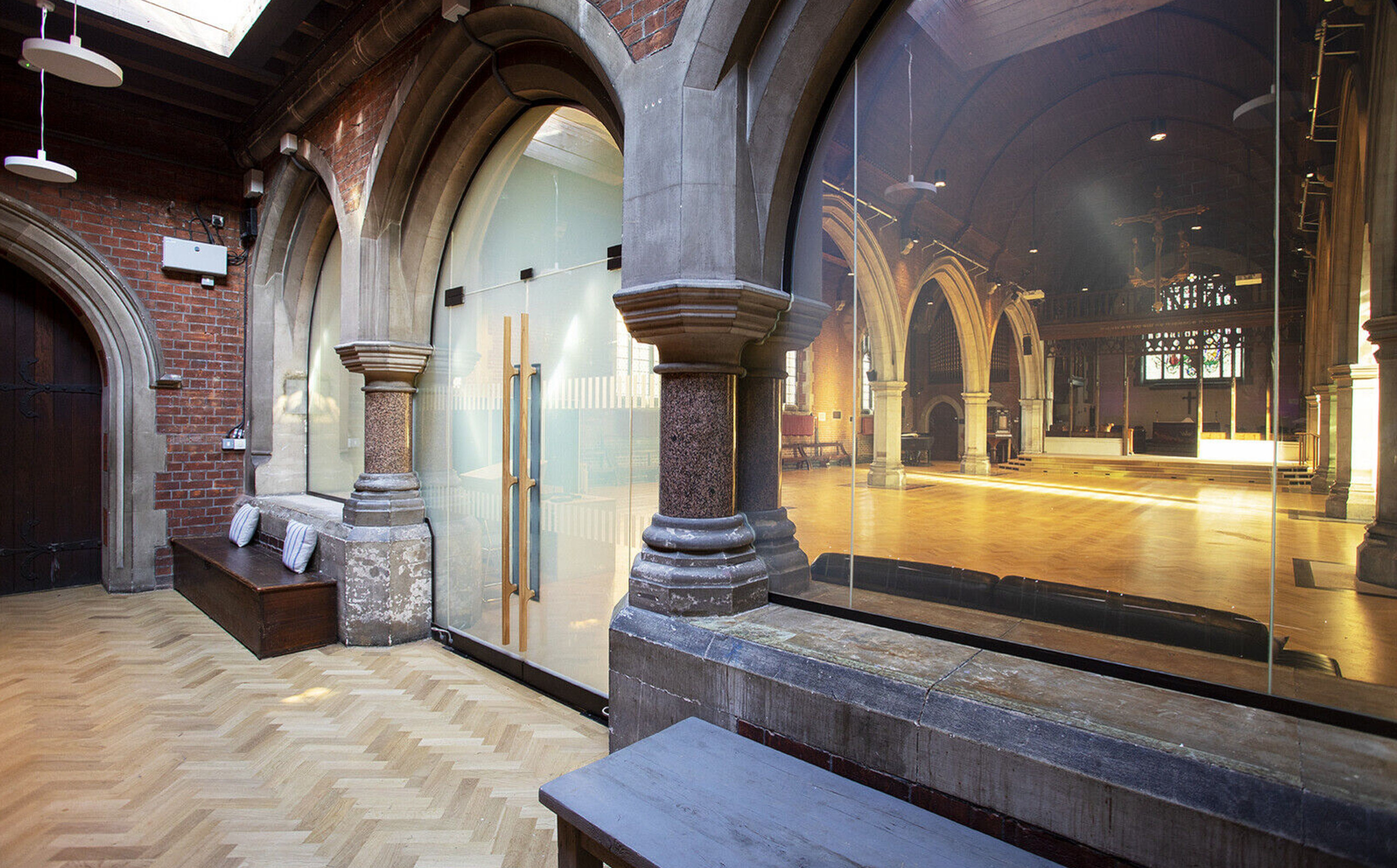 The teams at ESG and Ion Glass worked together to ensure that not only did the ESG Switchable™ glass fit to perfection, but that the connections for mains wiring to provide privacy at the touch of a button were positioned so that the wiring itself could be routed as discreetly as possible in this historic setting.
Ion Glass and ESG have collaborated successfully on a number of projects, our glass processing expertise perfectly complementing their innovative and imaginative approach to refurbishing and replanning unique built environments.
Susan Sinden, our Commercial Manager at ESG Group Ltd commented, "This has been one of our most satisfying projects, as our experts really enjoy finding solutions for unusual applications. This was one of our most complex CNC challenges to date and the end results are quite exceptionally beautiful."
At EGS we pride ourselves on our collaborative approach, working in consultation with our clients on both product development and delivering world class glazing solutions for a multiplicity of applications and settings.