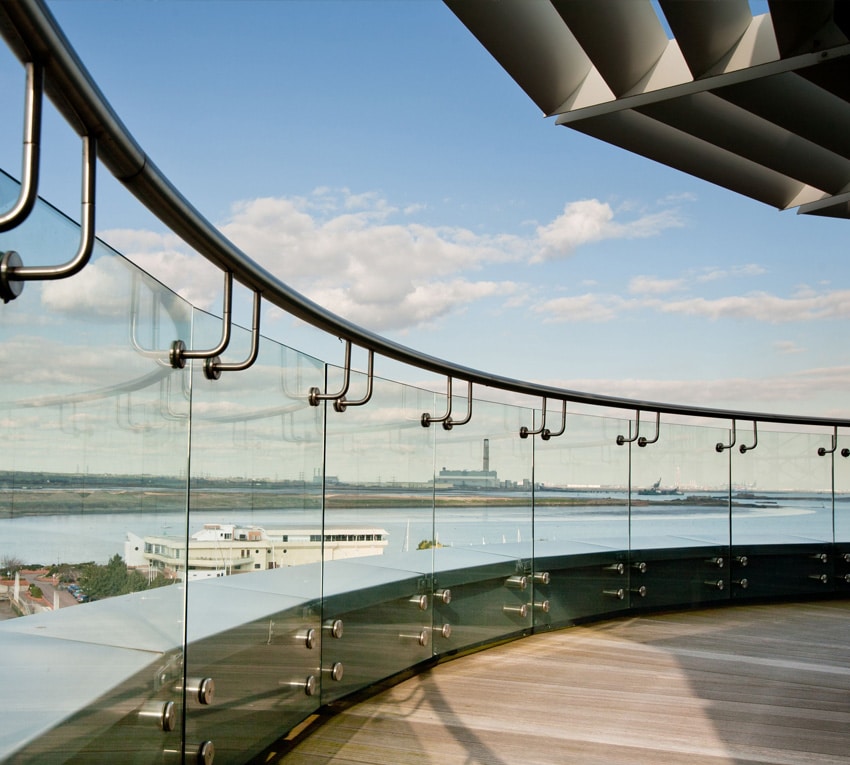 browse our tempered glass gallery
tempered glass suppliers & manufacturers
tempered laminated glass
ESG expertly manufactures innovative tempered glass – often utilised in the production of balustrades, canopies, facades, and atrium glazing. Laminated toughened glass allows extra light into interiors … enhancing aesthetics, durability and safety. Used by leading interior designers and architects due to its versatility, our tempered glass can make the most ambitious design ideas a possibility! ESG toughened glass is also a regularly used by partitioners, developers and shopfitters due to its modern appearance, strength and value.
Well manufactured tempered glass is the ideal solution for a modern environment, particularly when put to use in high areas, in products such as balustrades. It can be used in a wide range of commercial sectors and is ideal for your home.
As leading tempered glass suppliers, ESG is unrivalled in the method of processing toughened laminated glass for over 20 years. Our products are now a favourite in the construction industry amongst others. Using our glass, which is up to five times stronger than standard glass, ESG laminate a pair of panels together with a unique interlayer. This is normally made of PolyVinyl Butyrall … which will hold the majority of the tiny granular fragments in position if damaged, reducing the hazard of falling glass substantially.
Unlike standard tempered glass, ESG's products keep the external envelope (barrier) in position until a replacement can be made. For example, if a glass balustrade pane takes damage it will require replacement, but still form a protective barrier to stop people from potentially falling.
This barrier will remain until a new piece of glass is installed, keeping the security of the building's structure in tact. Our toughened glass conforms to BS:6262 part 4 and Part N of the Building Regulations. With structural balustrades, our products conform with BS:6180 and Part K of the Building Regulations.
penguin enclosure – bournemouth
This innovative project is the most ambitious expansion in the centre's rich history and took over 5 years to plan.  Read More>>
london taxi sculpture
The whole sculpture is created and held together by a 10mm welded rod, it is an impressive 4.5 meters long and sprayed in orange day glow paint.
Read More>>