privacy glass
The secret of our ESG – Switchable™ privacy glass is the combination of industry leading ESG glass and the expertise of their innovative technical department. By combining this world leading technology with our tried and tested toughened laminated glass, we have applied our expertise to creating the best privacy glass product currently on the market.
Where discretion is vital, ESG – Switchable™ gives you the choice of privacy or the public gaze at the flick of a switch.
Normally a diffused white which acts as a screen, this LCD glass can be made transparent simply by passing an electric current through it.
At ESG we have accumulated a wealth of knowledge and expertise so if you are not sure what Privacy Glass you need for your project please contact one of our Technical Glass Advisors.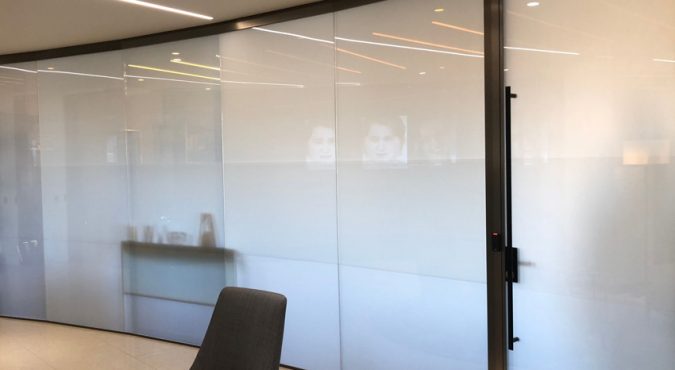 get in touch
Our unrivalled commitment to delivering the highest quality products at market leading prices has seen the ESG name firmly establish its self as one of the UK's leading names in glass solutions.
Contact an Expert>>
our products
Our aim is to be exceptional in all we do. We strive to make exceptional products, offer exceptional service and nurture exceptional partnerships with our customers
View Glass Range>>